Our staff are at the centre of providing positive social modelling and relational security within the home.
To this end, our staff will be the key elements in the therapeutic environment. We are therefore committed to the ongoing development of a highly skilled staff team, which is why we provide not only high quality in-house training, but why each staff member will also receive regular supervision, appraisals and engage in reflective practice.
Staff training
We have invested in the Care Certificate for all staff and have a rolling training programme to ensure that all new staff receive their induction and competency assessments within a short time of working for us.
All staff receive a paid classroom based two week induction training programme that takes them through the statutory training, paid two weeks of shadowing with an established member of staff and further training on topics more specific to the individuals who use the service. 100% of staff are trained in BILD approved Positive Behavioural Support Training (including theory and practice of PBMpro training and Positive Behaviour Support Plans) during this induction period.
We ensure that the staff we employ all have suitable evidence-based training around individuals who may use behaviour to support their communication and that they have the right attitude to support the individuals in the service.
Continued professional development (CPD)
There is ongoing CPD to regularly refresh and improve knowledge and skills and we provide training in specific topics that might include Emotional Regulation Problems (Borderline Personality Disorder), Autism, Social Coaching, Behaviours used to support communication, Mental Health, and Person Centred Planning. In-house training on the specialist nature of our client group is provided by Clinical Psychologists and our Learning Disability Nurse.
We are committed to the Positive Behavioural Support Coalition UK Framework, and as such we are promoting and providing free training in the BTEC Diploma in Positive Behaviour Management.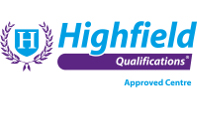 As a recognised Highfield Qualifications Approved Centre, we have successfully trained staff in the following subjects:
Fire Marshall         40 staff have achieved their Level 2 and a further 12 staff their Level 3
Food Safety            17 staff have achieved their Level 2
Emergency First Aid at Work        21 staff  have achieved their Level 2, and a further 16 staff their Level 3
We have developed geographical links with Weston College, SGS (Filton) and Bridgwater College and both encourage and support staff to develop further by undertaking a Health and Social Care Apprenticeship at either Diploma Level 2 or Level 3. To date:
21 employees have achieved their Level 2
28 employees have achieved their Level 3, with a further 17 employees studying to achieve
6 employees are currently undertaking their Level 5
Apprenticeships
Adult Care Worker Apprenticeship L2
What will I do on this course? You will demonstrate a range of excellent skills such as helping adults with care and support needs to live independently and safely as possible, enabling them to have control and choice in their lives which is at the heart of person-centred care.
You will undertake the new adult care worker apprenticeship standard and work towards developing your skills and knowledge. This could be skills such as rights, values and behaviours, respect and dignity, communication, safeguarding and how to work professionally.
Lead Adult Care Worker Apprenticeship L3
What will I do on this course? This Level 3 Lead Adult Care Worker Apprenticeship allows you to develop and demonstrate a range of high-quality skills that will help you progress in the industry.
You'll understand how to look after individuals before, during and after healthcare activities.
The apprenticeship covers a wide range of subjects, including intervention and physiological measurements, duty of care, safeguarding, communication and information handling, personal and people development, basic life support, and infection prevention.
How will I be assessed? For both apprenticeships, you'll be assessed continually during the course through your portfolio, practical skills, and workplace performance – and work towards an 'end-point' assessment.
Your personal assessor will also visit you at work to review your progress and make sure you are on target to get your qualifications