"Congratulations"

Congratulations to Ben pictured below who is now the Registered Manager of our Stewart Court Service. Stewart Court is the most recent CTS provision which opened in April 2016. It offers robust therapeutic residential accommodation and care for people with intellectual/learning disabilities, autism and mental health needs in the Bristol area. It consists of three separate houses, each providing three self-contained flats that promote dignity and privacy for the people who use the service. It is named in honour of Michael and Alison Stewart who both worked at CTS, and whom remain in our thoughts each day.

 "Welcome"

Please see below some pictures taken during our latest induction in January, where you will see two of our PRT trainers Josh and Marc teaching some breakaway techniques, and our Health and Safety Compliance Manager Gail teaching First Aid. All staff receive a paid classroom based two week induction training programme that takes them through the statutory training, paid two weeks of shadowing with an established member of staff and further training on topics more specific to the individuals who use the service. All staff are trained in BILD approved Positive Behavioural Support Training (including theory and practice of PRT and Positive Behaviour Support Plans) during this induction period.

CTS would like to welcome you all to the team.

" Well Done "
Two of our Positive Response Trainers Sarah and Rhys attended training last week to complete their one year reaccreditation for PRT. We are proud to say they have both passed and are looking forward to continuing to train our staff Positive Behaviour Management. Well done to you both.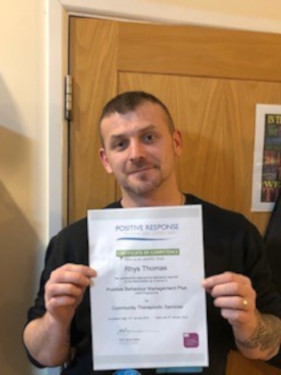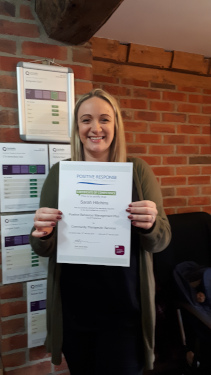 " Congratulations"
A massive congratulations to Emily pictured below from our Bridgwater Court Service who has successfully completed her BIIAB level 3 Diploma in Health and Social care. Well done Emily.

"Care & Support West 2019 Care Awards Nominate Now!"
To nominate please follow the link: https://www.careandsupportwest.com/nominations-for-care-awards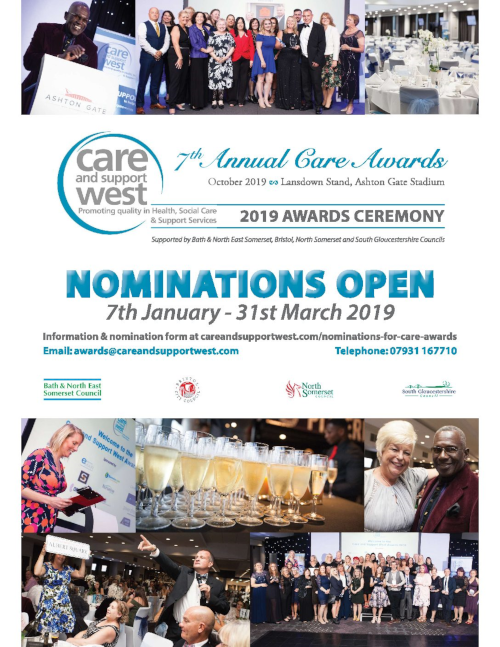 " Our Latest Induction"
At CTS we have an extensive programme of training that includes specialist training as well as the required mandatory training. Below are just some of the pictures taken at our latest induction where you will see the Positive Response Trainers Sarah and Rhys teaching breakaway techniques. You will also see Gail our Health and Safety Compliance Manager teaching First Aid.
We would like to welcome you all to CTS.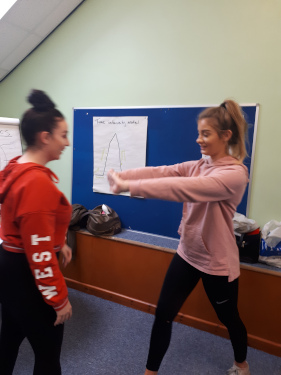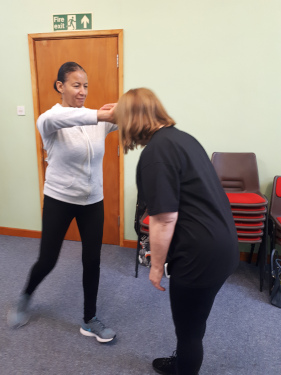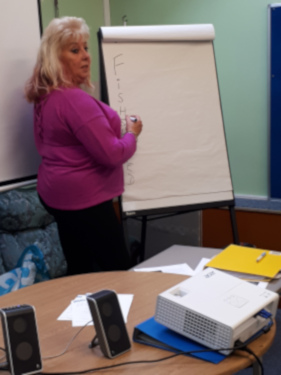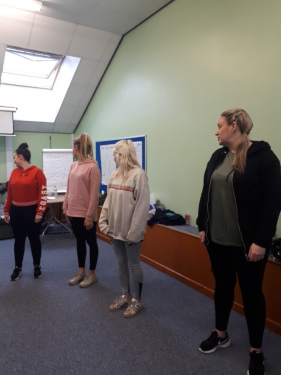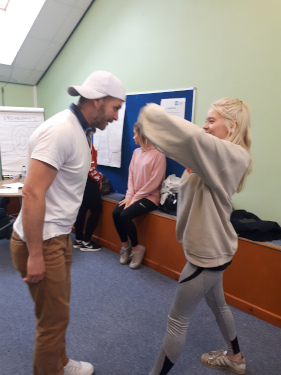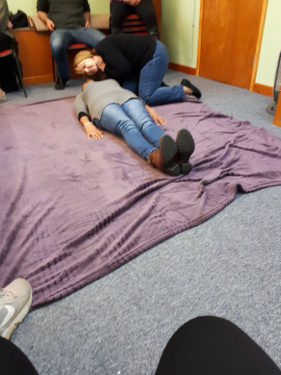 "Community Therapeutic Services (CTS) wins three awards"

CTS has recently collected three awards at the Care and Support West Care Awards.
The awards celebrate the work of individual staff members who have demonstrated outstanding commitment and excellence in the Health Care sector through their dedication to and passion for caring.
The award for Care Home Registered Manager was awarded to Rebecca Jeffreys Registered Manager of our Bridgwater Court service and the award for Front Line Nurse and the Outstanding Contribution to Care was awarded to Tracy Cox our Learning Disabilities Nurse. Further award success could be ahead for CTS as both award winners have made it through to the Regional Finals of the Great British Care Awards, we wish them well.
Dr David Bladon-Wing owner of CTS said "what an incredible result for CTS. We are all completely thrilled.  Rebecca and Tracy strive continuously to deliver outstanding care and support to our residents and the awards are a testament to their commitment and tenacity, attributes that are reflective of the whole team here at CTS. I could not be more proud".